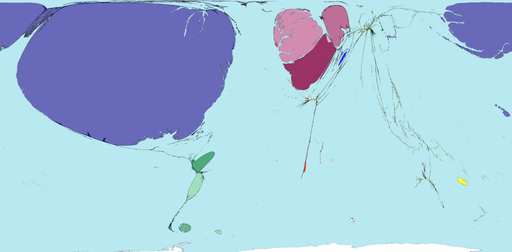 At Worldmapper, they create maps with the nations sized according to the item of interest.
See the world's nations sized for demographic trends, production and consumption of specific goods, immigration, and other categories.
Check out this image for Royalty and License Fee Exports. As someone who makes a good part of his living exporting intellectual property to foreign countries, what can I say but: Go Us!!!