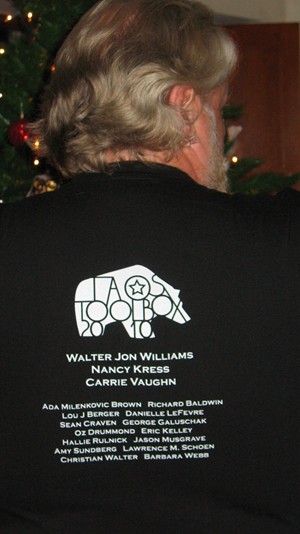 So here I am modeling my nifty holiday present from the students of Taos Toolbox 2010, a custom tee with a splendid, special design front and back.  (That bear must have made quite an impression.)
My thanks to all concerned for my lovely new fashion statement.
And while I'm here, allow me to remind everyone that we're still accepting applications for Taos Toolbox 2011— the gift that really keeps on giving.
And by the way, have I mentioned that there is a financial incentive to apply for Toolbox early?  Get your applications in soon and save money!