Exciting moments at the Cape, condensed.
We arrived predawn.  Yes, that is an alligator cruising along in the lower left.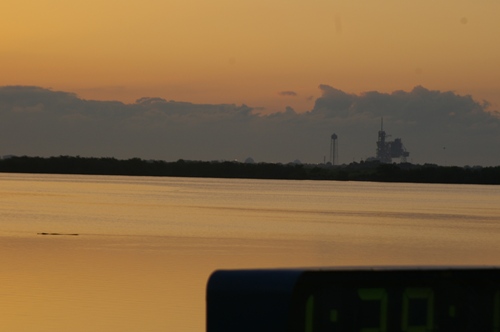 The sun arrives.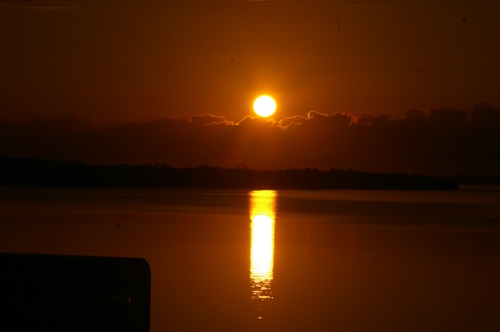 Main engine start.  (Five seconds before liftoff)
A tower of brilliant flame, brighter than any camera can record.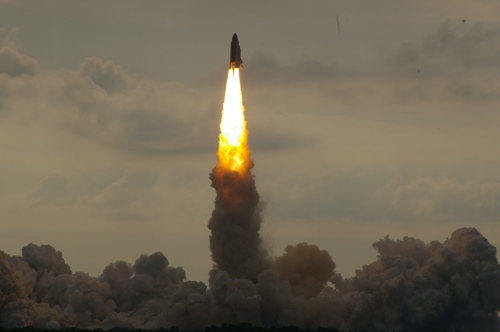 The orbiter vanished into low cloud just as the sound reaches us across the water.  The sound is a massive rumble that you can feel in your viscera, something like what I imagine an earthquake must be like.  The sound continues long after the orbiter has vanished . . .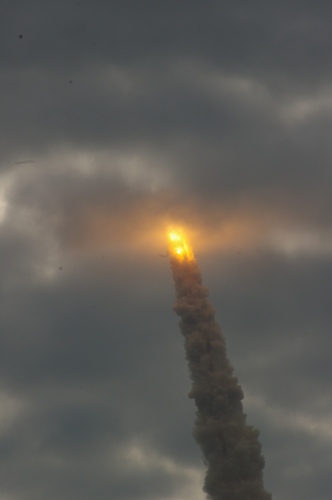 Leaving behind a vast cloud of mildly toxic smoke.
Thanks again to Col Mike and Renita Fincke for the opportunity to be thus stricken with complete awe.