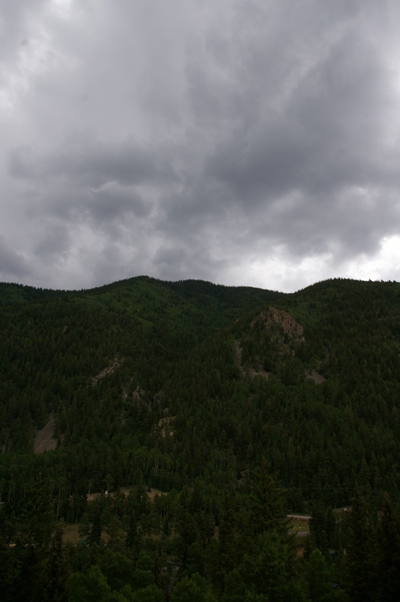 Here's a picture taken from just outside my door.
"But Walter," I hear you say, "this picture's all dark and murky!"
Yes.  Isn't it great?
These are storm clouds.  In a short while, rain is going to come pouring down.
For someone who's lived in drought conditions since February, this is wonderful.  And this is the third rainstorm in three days!
Sometimes water falls from the sky! I'd almost forgotten.