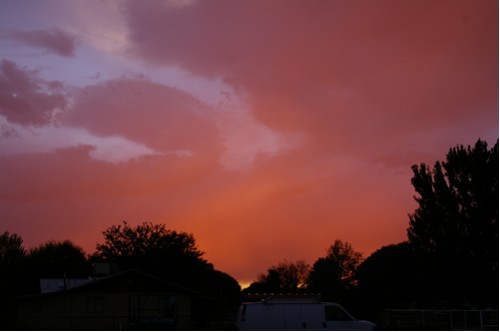 I spent eight hours today at the karate school, during which time I learned many things that do not necessarily translate to this medium.
Most notably I brushed up on my Iron Palm work— and, in one case, my Iron Elbow.
The end result is that I'm too tired to do much of anything but contemplate the sunset.  Here it is, so you can contemplate it with me.
And no, it's not retouched.  That's the actual color.