We went to the Bernardo Bird Refuge today, a pleasant 20-minute drive from where we live.  Cold, clear, and filled with the sound of thousands of birds, mostly sandhill cranes and snow geese.
Here are hundreds of snow geese panicked by the sound of my camera shutter.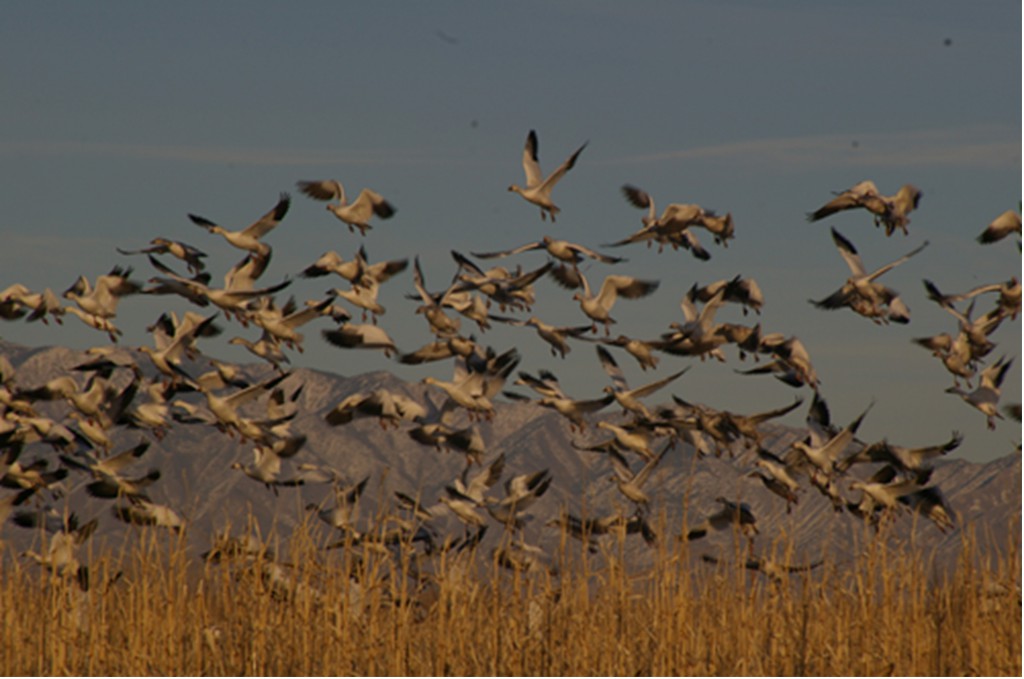 The best pictures were those taken right at sunset, with the corn in the fields glowing gold, the mountains pink, and the sky deep blue. This is one of those.