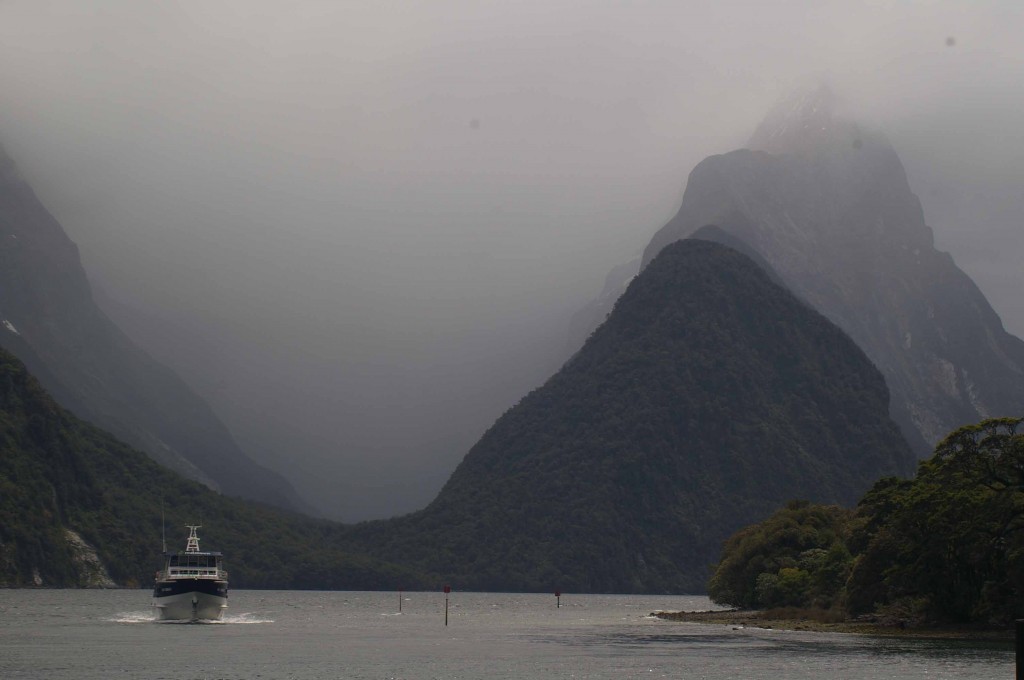 Here's your takeaway photo from Milford Sound, which is not a sound actually but a fjord, carved as fjords are from glaciers.
New Zealand is very excited over the Hobbit premiere, which is going on even as I type.
How excited are they?
During this morning's news, the weatherman dressed as Legolas and gave the forecast in Elvish.  No, he really did.