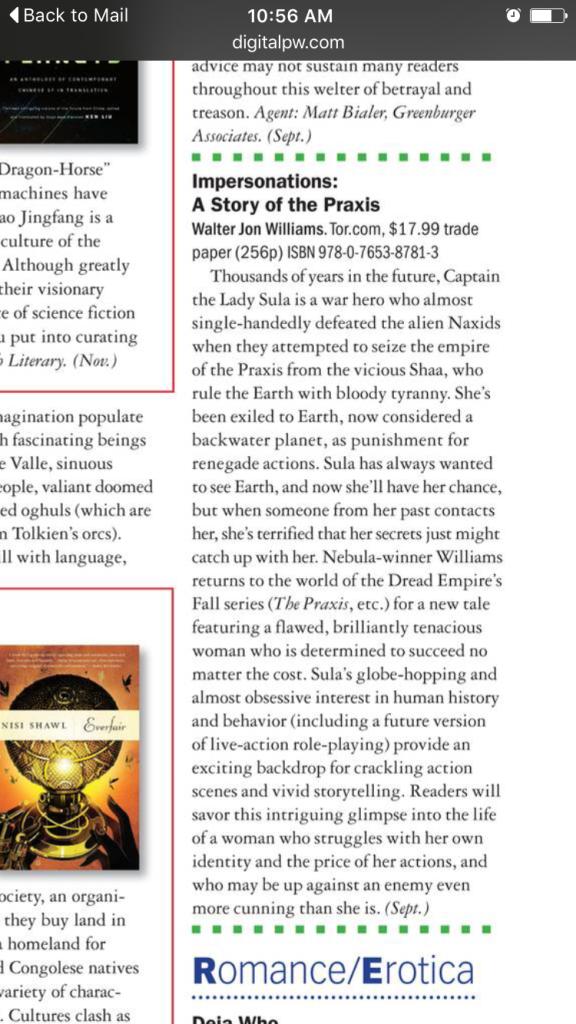 It's Toot My Own Horn Time, because what else is a blog for?
Publishers Weekly seems to be very, very fond of my upcoming Sula story.  Which, to reiterate, is available for preorder at  Barnes & Noble, Amazon, Kobo (ebook only), iBooks (ebook only). and Google (also ebook only).
Speaking for myself, I can hardly wait, and I already know what happens!
[via Jonathan Strahan]