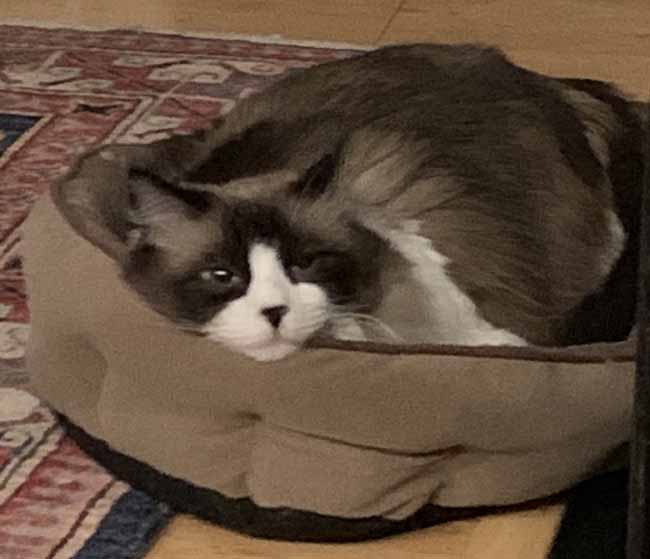 I think I've taken some pretty good pictures, but I've never been lucky when it comes to photographing my own pets.  Whenever any of our cats sees a strange object with a lens pointed at them, they tend to vanish over the horizon before I can snap the shutter.
Fortunately our ragdoll Mocha was too sleepy to flee when I tried to get her picture the other day. It's a decent picture of her, except that it fails to show the lovely blue of her eyes.
I had my Week Five post-surgery evaluation today, and all restrictions are off!  I can drive, I can fly, I can play violin!  (Funny, I couldn't play violin before . . . )
I can cross my legs, pick stuff off the ground, and enjoy my hot tub.
Life will be sweet from this point on . . .