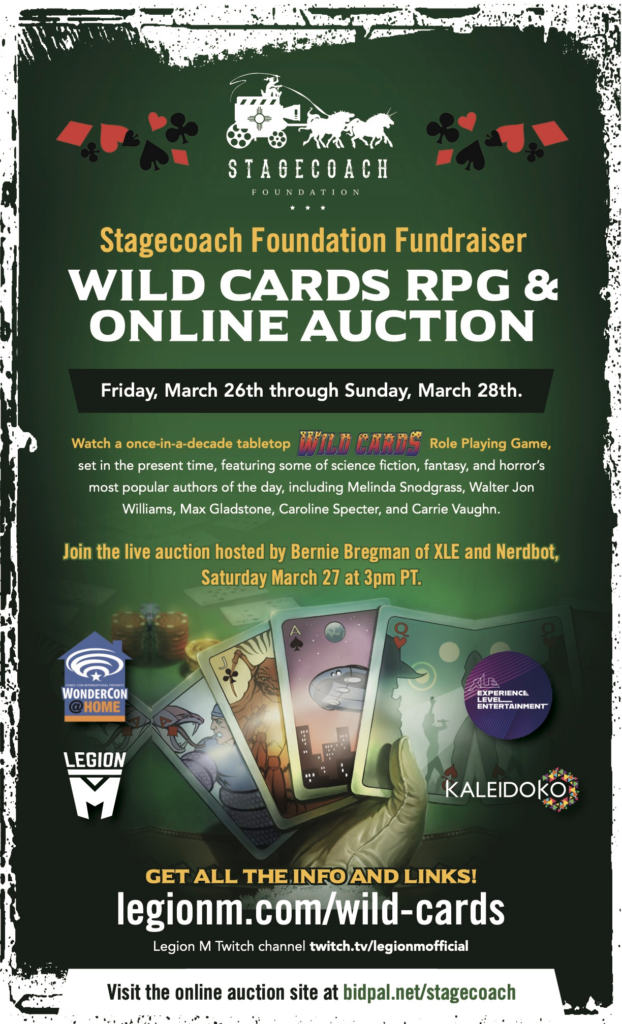 I've been unable to post here for several days due to technical issues which may or may not have been resolved. Which is really annoying, because I have something cool and fun to announce.
This weekend I'll be attending virtual Wondercon, the mighty game convention counterpart to Comic-Con usually held around this time. Among other things, I'll be running a Wild Cards RPG with four other Wild Cards writers as players: Carrie Vaughn, Melinda Snodgrass, Caroline Spector, and Max Gladstone, which will take place Saturday at 11:00am Pacific Time. Afterwards will be an Ask Me Anything get-together with whoever shows up.
Wondercon is free, so check it out!