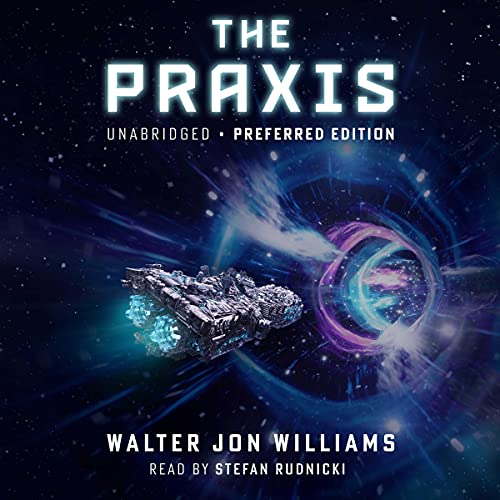 Not only is there a new Praxis book in the pipeline, there are new old Praxis books either on offer or about to drop shortly.
What happened was this. Audio rights to the first three Praxis books were purchased by Audible some years ago, for not a lot of money, and recorded by the excellent David Drummond. Audio book contracts run for a number of years, and then either expire or are renewed.
Audible's rights were scheduled to expire this year, but they were somewhat dilatory about renewing the contract, which allowed a newcomer to jump into the scene. Skyboat Media made an offer that quadrupled Audible's initial advance, and once again Audible were dilatory about matching the offer— which they did, but late.
Skyboat Media is an interesting outfit. Stefan Rudnicki, one of the top voice actors in the business, had the fine idea of forming his own publishing company, so basically anything they record has the Rudnicki Seal of Approval. So the series would lose a top voice actor but gain another, and I would gain some folding green.
Plus these are the revised author-preferred editions, yet another reason for re-recording them.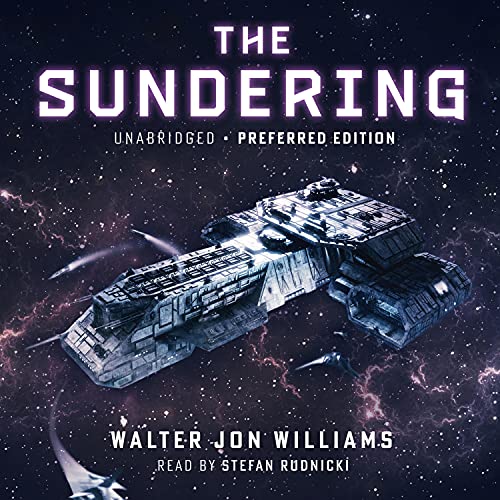 The Praxis is now available at your favorite audio store. The Sundering drops on Tuesday the 28th of September. Conventions of War will be released sometime in late October.
Prepare yourself for an autumn of excellent listening. Enjoy!