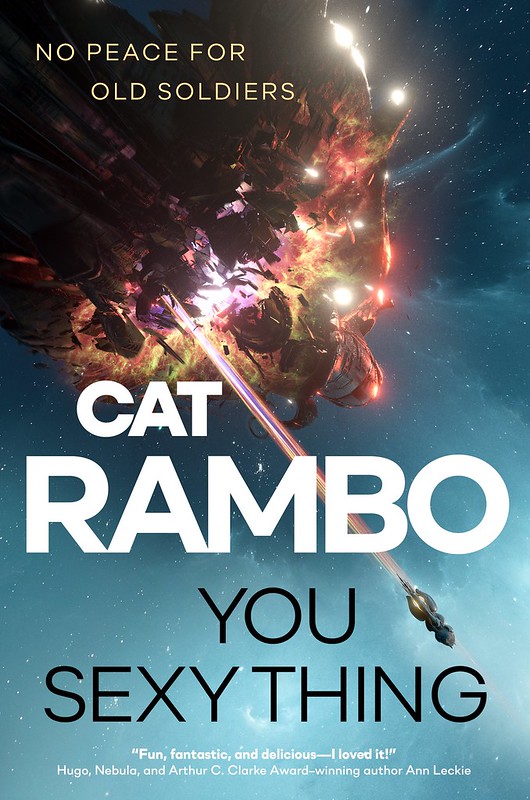 Taos Toolbox veteran Cat Rambo has dropped a new novel on us just today, folks! Here's what she has to say about it.
"Farscape meets the Great British Bake-off" is how they've been billing the book. It's the story of a band of former mercenaries who've opened a restaurant on a space station and are doing well, so well that a critic may be about to bestow a coveted Nikkelin Orb on the restaurant.Then a mysterious package arrives, things start exploding, and they have to steal a ship to escape. But that ship's intelligent, and it's not so sure it wants to be stolen.
Here's what people have said so far:
"…a thoroughly entertaining sci-fi romp" – Publishers Weekly
"…a delightful, action-filled space jaunt, packed with engaging alien species, a bioship that learns emotions, and witty references." – Library Journal
"Fun, fantastic, and delicious―I loved it!"―Ann Leckie, author of Ancillary Justice
"If you're the kind of person who likes Mass Effect, or enjoyed Valerie Valdes's Chilling Effect and Prime Deceptions, or fell head-over-heels for Tim Pratt's Axiom trilogy… then this book is definitely for you. This is a fast, zippy novel that hides some surprisingly substantial emotional heavy lifting under its hood…. Cozy-with-a-soupçon-of-suspense hoot-and-a-half." ―Locus
"This action-packed space opera is loads of fun." ―BuzzFeed
And here's what I took away— this is a space opera about food!
I'm a fan already!