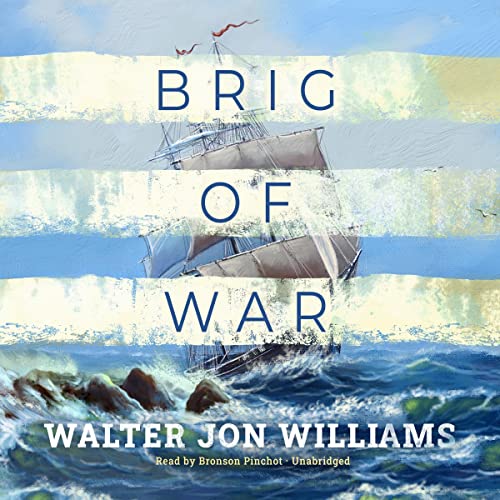 The second audio book of my Privateers & Gentlemen series, Brig of War, has just been released from Blackstone Audio. Narrated, like the first, by Bronson Pinchot.
It was originally released as The Raider, but now I'm the boss, and I can use the title I like.
I think the book is probably the best in the series, but you should listen to all of them to find out for sure!.