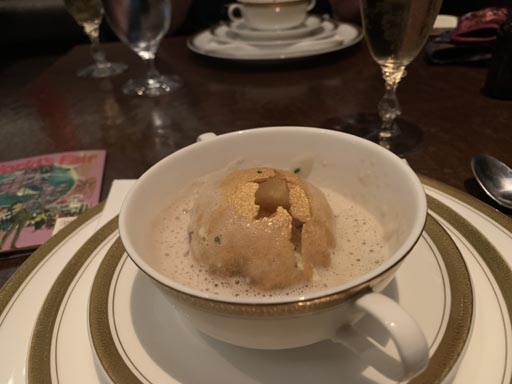 Tesla's Egg.
The first course at Next restaurant, with a menu inspired by the 1893 Chicago World's Fair.
Nikola Tesla lit the entire fair with electricity, the first time electricity had been used on such a scale. Among the wonders on display was a copper egg suspended above a magnetic field.
Here we find a golden sphere made of potato, containing a generous helping of caviar and floating in a mushroom foam. We had to break the egg to find the treasure.
Imaginative, amusing, and tasty.