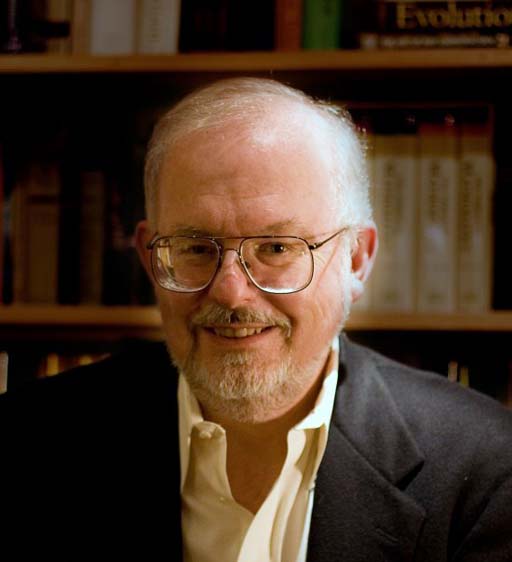 I've had an incredibly busy two days, action-packed, and it's only now that I'm managing to get my head around Greg Bear's passing. We've been friends for about as long as I've been in this field, so long that I can't remember when or where we actually met. We've known each other for something like forty years.
My earliest specific memory of Greg wasn't of our meeting, but of a post-Hugo Award bash. He'd been up for two Hugos that year, for "Hardfought" and for the novella version of "Blood Music," which won. He looked critically at the Hugo in his hand and said, "They gave it to me for the wrong story." I silently agreed with him, because while "Blood Music" is great, "Hardfought" is brilliant. (And "Hardfought" won the Nebula, so there's no need to feel it was neglected.)
Greg was warm, funny, and interested. Even in casual conversation, his comments— even his jokes— were on point, and delivered in an authoritative baritone that invited, rather than commanded, attention and respect.
I recall spending an afternoon with Greg at the Steven F. Udvar-Hazy Center, the Smithsonian Air & Space museum's giant annex in northern Virginia, full of the aircraft that wouldn't fit into their museum on the Washington Mall. We totally geeked out, having spent our boyhoods building model aircraft of all the planes in the center. (Greg still built model aircraft, or so he told me)
On the drive out we decided to find some barbecue, and Greg marveled at the way I picked out exactly the right place. (My method is simple: when faced with a choice between "Maxwell Adams' Country Barbecue" and "Slashin' Sam's Pig-Slinging' BBQ," always choose the latter.)

He and Astrid had essentially grown up in science fiction, and were at home in our chaotic milieu. They were hospitable and courteous, and helpful where help was needed. It helped that they knew everyone and everything.
Greg was attracted to CinemaScopic SF, the sort that involved Big Ideas and Big Scope. He was possibly the first author to write about nanotechnology (in Blood Music), and Eon and Forge of God were epic in scale. His mind was too wide-ranging to limit itself to SF, and his work included horror (Psyclone) and fantasy (Songs of Earth and Power).
Gregs going to be missed. My condolences to Astrid, Chloe, and Alexandra.