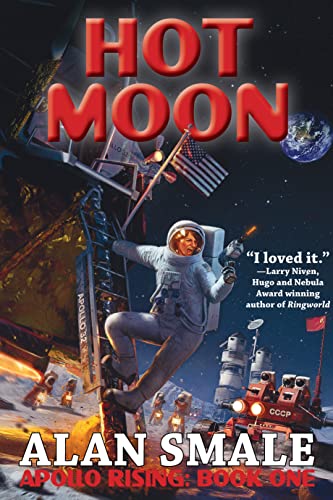 Continuing my end-of-the-year roundup of 2022 publications by veterans of Taos Toolbox, the master class for writers of science fiction and fantasy.
The English-born Alan Smale is best known for his Clash of Eagles series of alternative-history novels, in which the Roman Empire takes on the Mound Builders of North America. He's won the alternative-history Sidewise Award twice. Now he's again tempering with the timeline to produce Hot Moon, the first book of a new series in which the Cold War continues in space after the Soviets beat the US to the first moon landing.
And Alan knows what he's talking about, because he works for NASA's Goddard Center as an astrophysicist and data manager. When he describes the physics of a moon landing, you'll know he knows what he's talking about.
The book comes with some great recommendations.
"A nail-biting thriller."−Publishers Weekly
"I loved it. Great 'hard' science fiction with convincing space battles. "−Larry Niven
"Will delight and enthrall."−Library Journal
"A provocative science fiction novel."−Foreword Reviews
Find it, this side of the moon, at your favorite bookstore.