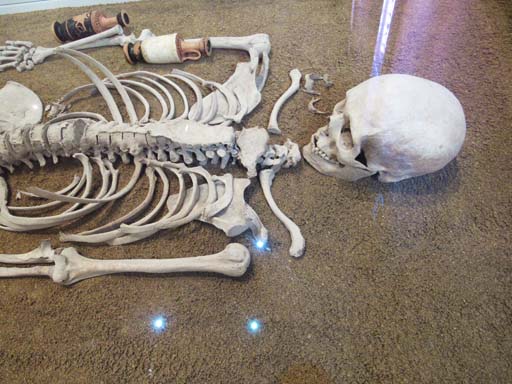 This is a skeleton excavated from an Athenian graveyard under the Acropolis. You'll notice what looks like a bone plate lying atop the skeleton's spine.
This is what a fused spine looks like. This gent led a hard working life, either as a slave or manual laborer. He must have spent his last years in a hell of a lot of pain.
Life in classical Athens wasn't all pretty statues and philosophy.