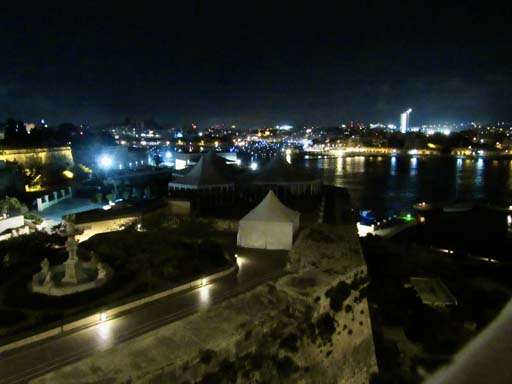 So after 30 hours in airports and aircrafts, we finally washed up on the shores of Malta.
Here is a photo of Valetta Harbor at night, taken from our hotel.
Valetta was named after Jean Parisot de la Valette, Grand Master of the Knights of St. John, who defended the island during the Ottoman siege. Valette is probably more famous as a reputed ancestor of my character Drake Maijstral.