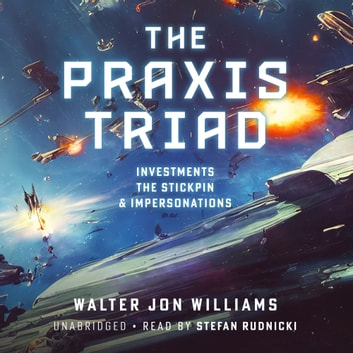 A new audiobook launches today!
The Praxis Triad consists of all the short fiction from my Praxis series, read by the dulcet Stefan Rudnicki. Because the stories were published by different publishers they'll never be together in print, but here they are together in audio format.
And Impersonations isn't even short fiction— technically, at over 50,000 words, it's a novel. So you get a novel, plus two stories, for the cost of three stories.
It's a bargain! Find it wherever fine audio books are sold!