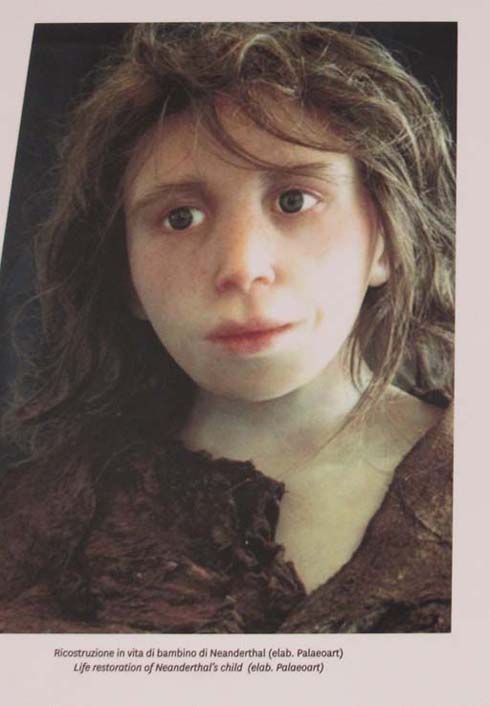 This is a photo of a reconstruction of a Neanderthal boy. Hair and eye color were derived from DNA found in the boy's jaw. You can't tell from the photo, but the jaw is quite small.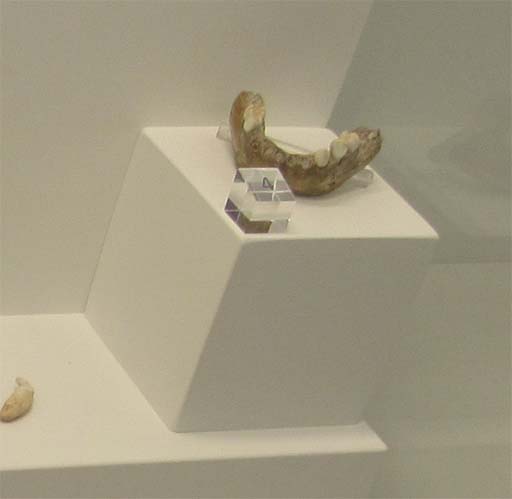 The exhibit didn't tell me how old the boy was when he died, or if any of his other bones were recovered, or how old the bones are, other than that they were found in "sabbie a ghiaie di alluvioni."
The first thing that struck me about the face is its humanity. We are both homo sapiens, and our kinship is readily apparent. What I see is not a primitive shambling half-man, but a distant cousin who died young, and what I felt was not superiority, but pathos.
Found in the Museo Nazionale della Magna Grecia in Reggio Calabria.