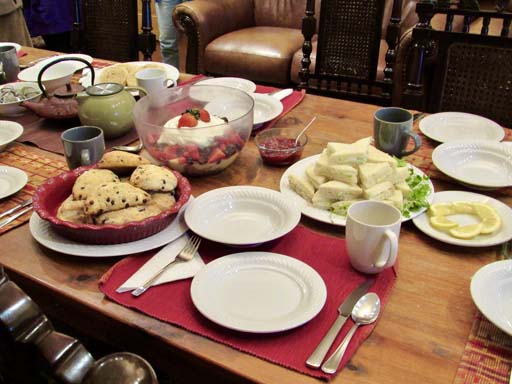 Rio Hondo I think may fairly claim to be the only writers' workshop to offer high tea.
Nor was this my idea. Oz, Alan, Barb, and Rosie put this together while I paying attention to other things. We had scones, cucumber sandwiches, crumpets, and trifle, accompanied by various teas, clotted cream, double cream, jams, and other fine things. Later there was Chicken Kyiv for those feeling deprived of protein.
My taste buds offer thanks to the chefs.