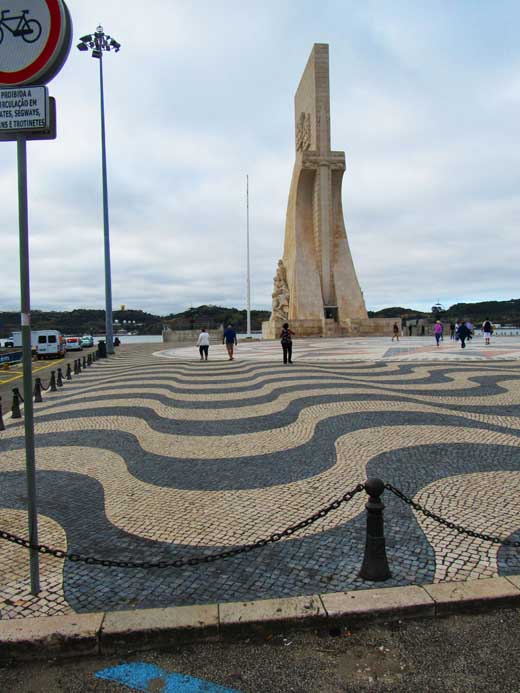 Here's a photo of Lisbon's  Monument of the Discoveries (Padrão dos Descobrimentos) taken from across the plaza on the landward side, looking out toward the Tagus. Note the way the waves roll across the plaza, like the ocean billows rocking a caravel on its voyage to the unknown.
It's an optical illusion, of course. The plaza is perfectly flat.
One of the delights of Lisbon was its sidewalks and roads, surfaced in black and white granite often set in complex and interesting patterns. No doubt it would have been less expensive and troublesome to cover everything with concrete and asphalt, but then it wouldn't be Lisbon.