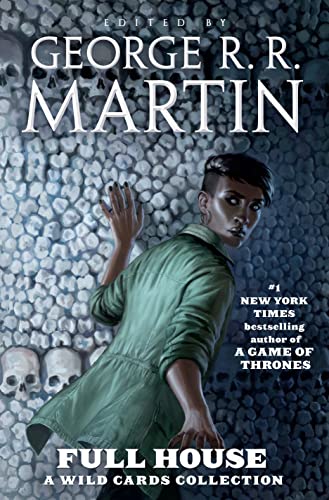 A new Wild Cards volume— #30!!!— has been released with a story of mine in it. There are also stories by Daniel Abraham, Victor Milan, Caroline Spector, Carrie Vaughn, David D. Levine, Paul Cornell, Melinda Snodgrass, Stephen Leigh, and Marko Kloos. A powerful group of writers to set loose in the wilds of Jokertown.
This is my favorite kind of Wild Cards collection, a select number of discrete stories that share a common background but are otherwise about themselves, allowing for maximum creativity.
My story, "Prompt. Professional. Pop!", is a humorous take on Hollywood and features my character Cleonie, otherwise known as Pop Tart, a woman determined to achieve fame and not so scrupulous about the means she employs.
All the stories have appeared before, available on the web at Tor.com. This is the first time any of them have been between covers.
Dive on in, people.