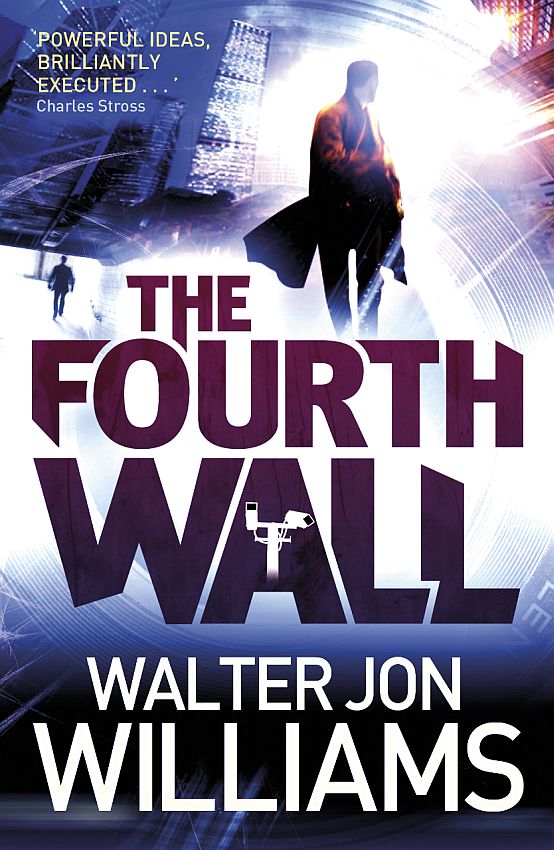 I don't believe my new novel was actually supposed to be available just yet, but I'm hearing that it's been seen on shelves . . . so hey!  If others can jump the gun, so can I!
Ta-daaa!  Here you have it, The Fourth Wall!
You may have seen me refer to this book by its original title,  Mister Baby Head.  For some reason the publisher thought that title was not commercial.
This is the third of the Dagmar Shaw books, in which Dagmar faces her greatest challenge yet,  infiltrating the most dangerous, corrupt, abusive, sinister industry on the planet . . . Hollywood.
Rather than try to explain a rather complex book, allow me to quote from the lovely review in, of all places, the Winnipeg Free Press.
This is an ambitious novel, blending elements of science fiction, thriller and Hollywood epic into one wildly inventive narrative. It's the kind of genre-bender that you can spend a lot of time trying to describe, or you can simply say: go read it, right now.
Yeah.  Read it right now!
I should point out that in addition to its other virtues, the book features cottage cheese wrestling!  You absolutely wanna read about that, right?
Barnes & Noble and No0k any day now, or so I assume.
And also, to get you good and hooked in this series, the first Dagmar book, This Is Not a Game, is available in e-formats for a mere $2.99!  Here's the Nook!  Here's the Kindle!
And I think I should mention that Walter Jon Williams books make excellent Valentine's Day gifts!  Nothing says "You are my one and only love muffin" than having the entire trilogy appear on someone's doorstep in a lovely gift-wrapped package, or appearing as if by magic in his or her chosen e-reader.
Go forth and read, o reader!  Rapture awaits you!