Tonight an enormous striated cloud formation, at least 40-50 miles wide, poured over the mountains and drifted in our direction.  I've never seen anything like it.
The supercloud looked all pretty and pink in the sunset, but I felt uneasy.  We've turned into Extreme Weather Planet in the last couple weeks, with summer heat alternating with downpours that have caused a lot of flooding.  (In fact last night, during class, my karate school got flooded when waters poured in under the back door.  Can't say I didn't get my exercise, since I ended up on a bucket brigade.)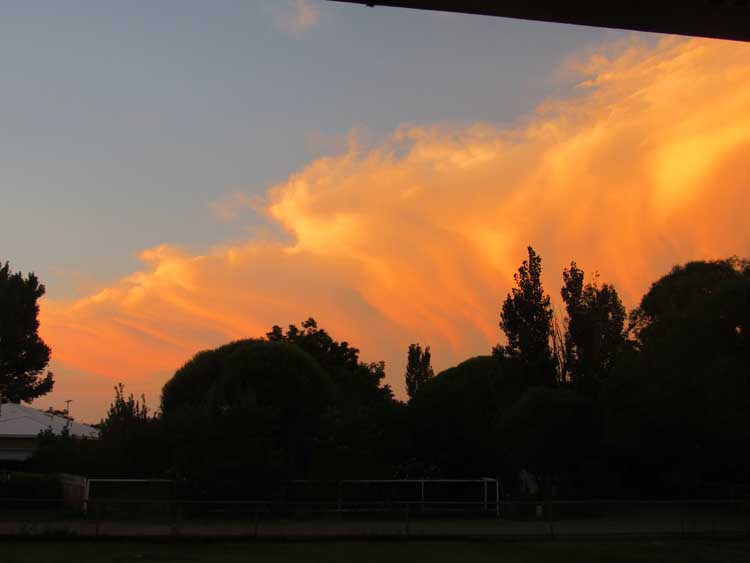 So now the clouds stretch over the sky and lots of lightning is jumping around.  Here we go again.