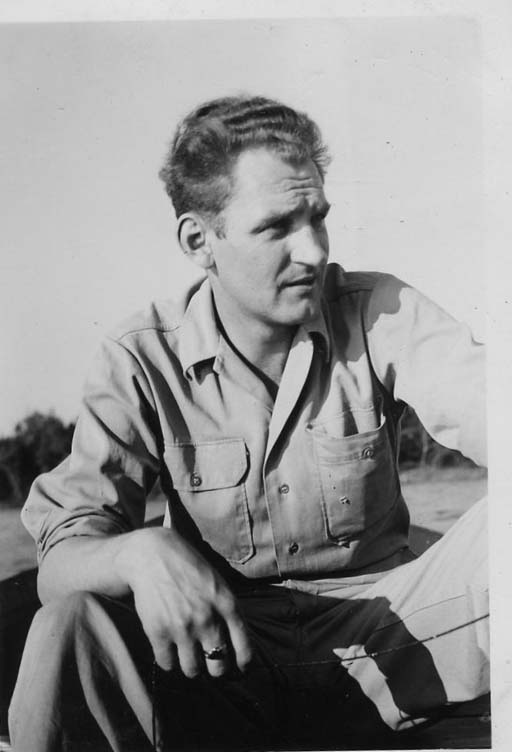 UPDATE: Turns out I got my mental calendar turned around and posted my Father's Day tribute a week early. But you know what? Now my dad can have a whole week!
For Father's Day here in the States, I post a photo of my dad on a fishing trip taken before I was born. I know it was before my birth because there seems to be the outline of a cigarette pack in his breast pocket— he smoked with a holder, like Roosevelt— but he gave it up when I was born.
He was kind, gentle, smart, and supportive of my eccentric career choices. It's only fair that he gets a Day every year.
(And can someone explain to me why WordPress is suddenly stretching photos vertically and producing this weird distortion? And how can I stop it?)
(Friend of the blog Oofoe helped solve the problem, for which thanks!)