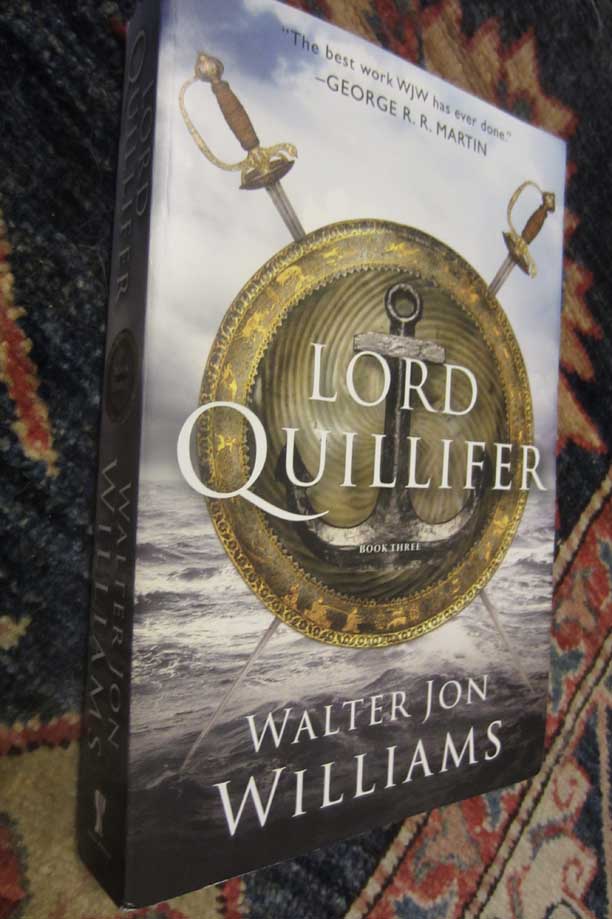 A copy of Lord Quillifer has turned up on my doorstep. I have to say I'm more pleased with the book's appearance than I thought I'd be.
The book's official released date is February 15, but now that print copies actually exist, they may start infiltrating bookstores ahead of that date.
There's never a bad reason for browsing bookstore shelves, but now you have another good one.