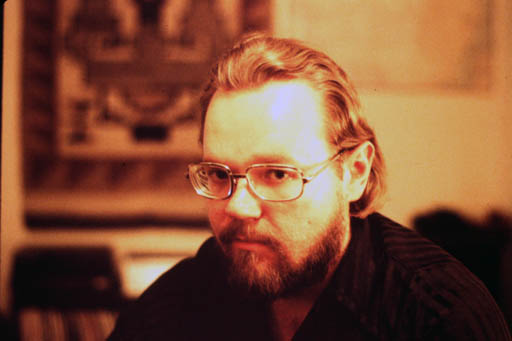 From the archives, a photo of me dating from 1980. I'm a brand-new writer, with a three-book deal but nothing yet in print.
In this photo I'm in England, researching the Privateer books. (The librarian at the Royal Naval College, Greenwich was a great help.)
In another year or two I'd ditch the spectacles and start wearing contacts, which greatly improved my social life— I was able to look at people without these aggressive metal-rimmed distorting lenses getting in the way. I could actually see the woman I was kissing, which was a considerable change for the better.
I remember that one day I was having lunch at a fish-and-chips place in East London, the sort of place where the Cockney waitress calls you "luv." She asked me where I was from, and I answered that I was from New Mexico.
"You speak English so well!" she said.
I nodded. "We learn it in our schools."