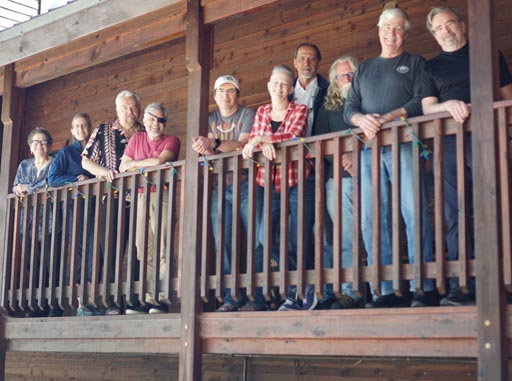 I've been off to the New Mexico mountains for the last week, in Angel Fire, hosting the Rio Hondo writers' workshop, delayed by COVID for over two years. The workshop took place in mountain cabins at nearly 8000 feet, and featured food, drink, and serious discussions of literature— all the things that writers consider part of the good life.
Attending were (L to R), Nina Kiriki Hoffman, Carrie Vaughn, meself, Alex Jablakow, Paolo Bacigalupi, Diana Rowland, John Kessel, C.C. Finlay, Rick Wilber, and James Patrick Kelly. Terry Boren was unable to attend due to a positive COVID test, but participated via Zoom call.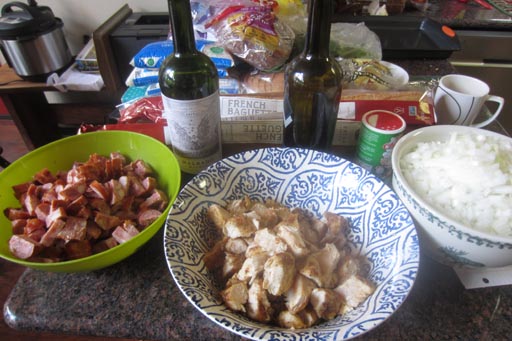 Here is one of my contributions: andouille, chicken, vegetables, and other ingredients waiting to be transformed into the black roux gumbo of Chef Francoise Auclaire le Vison. Served with shrimp remoulade and a red Bordeaux, the gumbo sent the entire workshop into a digestive stupor for an hour or two.
The bon temps roulez'd.