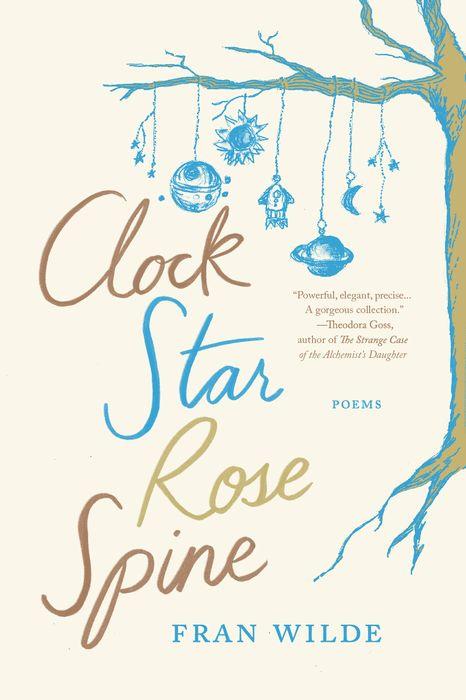 In our review of recent and forthcoming books by veterans of Taos Toolbox, the master class for writers of science fiction and fantasy, we've seen Toolboxers write novels and edit a collection of stories.
Here's another kind of collection from award-winning author and Toolbox vet Fran Wilde, this of her poetry.
In this collection illuminated with whimsical fountain pen illustrations, Wilde explores family histories, feminism, visual art, disability, mythology, and of course the sea with tangible yearning and keen insight.
The book also comes with a comprehensive series of impressive blurbs:
"Fran Wilde's poetry makes my heart soar, and then ache, and then soar again. The lyricism of her prose has been quietly upping the stakes for language in speculative fiction for years now, and we're so fortunate to get such a potent, concentrated dose of it here." —Sam J. Miller
"Fran Wilde is one of my favorite contemporary writers. These poems are powerful, elegant, precise maps and directions and destinations that make me long to travel again—at least to the places inside Fran's imagination, from Hades to Los Angeles. A gorgeous collection." —Theodora Goss
"These poems turn on truly colorful ideas—what if you married the sea and had known each other since elementary school—Kudos Fran Wilde. It's a book to go back to." —Samuel R. Delany